Picture this: You walk into a company office (or annual sales kickoff or weekly sales meeting). You take a look around the room and think: "There are definitely some people who would rather be watching a fresh coat of paint dry."
Sound familiar?
There can be many reasons why employees are disengaged or exhibiting low levels of team and individual morale. What seems to come up often is that reps (typically sales development or business development) have been in their existing role WAY too long, and there isn't a defined career path outlined or communicated by leadership. Basically, they feel stagnant.
Defining and holding accountability around specific career paths is critical within any organization, because it allows employees to fulfill their personal career goals. As Sir Richard Branson says, "Take care of your employees, and they will take care of your business."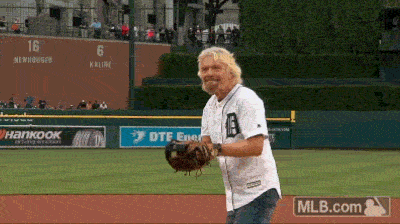 In other words, if you want to reach your business goals, you have to help your employees reach theirs.
Why Sales Development Reps Deserve a Defined Career Path
When I was tapped on the shoulder to redefine and scale out our SMB and sales development functions, one of my higher priority goals was to understand the ambitions of my existing team.
Why? It's the right damn thing to do! I wanted to ensure our defined career path aligned to their professional goals.
Also, it was critical for me to provide our team with a roadmap for what they'll need to accomplish to move up the ranks. For any new or tenured leader, this shows that you sincerely care about your team's development and provides them a reminder of what they're working for, as well as something positive to reflect on when things get tough.
Why it's so important.
As you can appreciate, very few sales development reps show up for work fired up every single day, or envision themselves mastering personalized outreach and prospecting skills forever.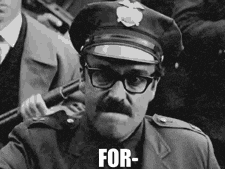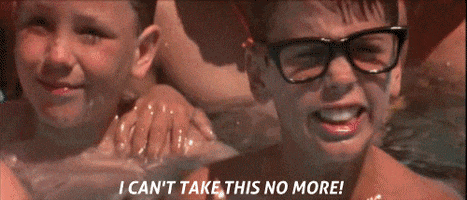 They are often young, passionate candidates who view their job as a stepping stone to an account executive or managerial role.
That being said, it is crucial to define a career progression that will allow them to fulfill their own goals, as well as those of your company.
One Source for Professional Development
Along with developing processes around a career path progression, technology here at LevelEleven is a major enabler to the success of existing team members.
For example, SalesHood empowers our team by engaging reps around peer-to-peer coaching, training and collaborating on everything from objection handling to case study knowledge.
We leverage the technology within SalesHood to create our own certification processes for sales reps. Reps pass tests and get certified for prospecting activities, while also getting mentorship opportunities from managers and peers. This works to both sharpen the "sales iron" for current reps and help new reps learn from the best and get ramped up quickly.
Of course, this software is only one in a range of technologies available to help in professional development. (Check out ExecVision, too — we're big fans.) And technology should only comprise one piece of your larger plan to advance sales development reps.  
We'll get to the other pieces in future posts.
While we're talking about your sales development reps, we have to mention that building a great team starts with hiring top talent. Grab a copy of our eBook to get advice on hiring from top influencers: