Did you know that there's a group of people in your sales force who can yield 70 percent more revenue than top performers, with just a 5 percent increase in performance?
You read that right: 70 percent more revenue than top performers.
"But Bri, who is this magical group?"
Glad you asked.  
According to a study by the Sales Executive Council, a 5 percent performance gain from the middle 60 percent yielded, on average, 70 percent more revenue than the same shift in the top 20 percent of workers.
The research is based on surveys of more than 625 sales reps across 11 states.
What Does This Mean for You?
Yes. We're telling you that instead of focusing the majority of sales motivation on your top performers, you should be looking elsewhere: the middle.
As you well know, there are plenty of ways to motivate your sales team, such as through recognition, incentives and sales coaching.
Today, we're going to focus on one classic tool that puts all three into play: sales contests.
Believe it or not, the secret to getting sales reps to make more calls might lie within the cinematic experience that defined the 1980s.
No, we're not talking about Glengarry Glen Ross. (That was 1992, remember?)
If you really want your reps to pick up the receiver, just ask them: "Who ya gonna call?"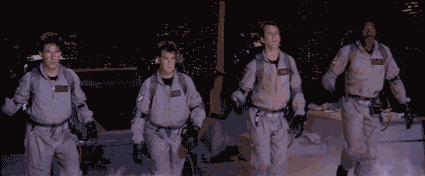 Check out the infographic below to see what I mean and to grab 4 additional sales contest ideas. (These ideas are for inside sales teams, but you can translate some of them to your field reps. Or get sales motivation ideas for field reps here.)
5 Sales Contest Ideas for Inside Sales Teams

Summary
Article Name
5 Sales Contest Ideas for Inside Sales Teams [Infographic]
Description
When you ask yourself how Ghostbusters can help motivate your sales team, check out some of the sales contest ideas in this infographic.
Author
Publisher Name
Publisher Logo